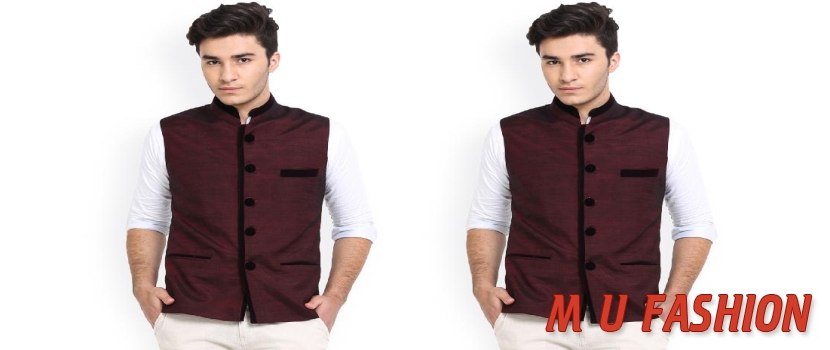 Nehru Jackets are one of the most versatile and a must-have clothing piece in every man's wardrobe, which is an Indian groom's best friend as well. From wearing it for a casual hangout with friends to choosing it for a lavish cocktail party, Nehru jackets can add class and edge to any man. If styled right, Nehru jackets can be made into a swoon-worthy style-statement in no given time.


The demand for Nehru jackets supplier in Kolkata is an example of how trending fashion is. The simplicity and grace it boasts of, have won the hearts of several men across the country. Here are some of the bestselling jackets available in the market that you must know of.


Timeless Nehru Jackets and It's Kinds


Sleeveless Nehru Jacket
You can see our respectable Indian Prime Minister- Mr. Narendra Modi sporting sleeves Nehru Jackets over Kurtas. This is a must-have Nehru jacket type in every man's wardrobe if setting trends is what you want. Sleeveless Nehru jackets can be worn with denim, chinos, tweed pants, trousers, Jodhpuri pants, and with Kurta pajamas as well. Buy men's Nehru jacket West Bengal and flaunt a swoon-worthy style effortlessly.


Double Breasted Nehru Jacket
The double-breasted Nehru jacket is more of a formal attire than the standard Nehru jacket. This kind of jacket camouflages your protruding paunch and makes you look slimmer. Has it paired with a pair of chinos, tweed pants, formal trousers, or Jodhpur pants, and rock your casual wear and part look with equal swag?


Velvet Nehru Jacket
Just as the name implies, Velvet Nehru jackets are prepared from the lavish velvet fabric by the men's Nehru jacket manufacturer. Velvet can add some drama to your appearance and can make the heads turn wherever you pay your visit.


Things to love about Velvet Nehru Jackets:
They are super soft and comfortable.
They offer a royal look.
They are amazing for winters.

Poly Viscose Nehru Jackets
Flaunt your brilliant taste in style with a poly-viscose Nehru jacket. They are the apt choice for your summer fashion, be it for a small reunion, casual hangout, semi-formal meeting or a formal get together.


Things to Love about Poly Viscose Nehru Jackets:
They are super-comfy to wear
They quickly absorb sweat
They are free of wrinkles
They are made of breathable fabric
They are great for summers
They involve low-maintenance.


Slim Fit Nehru Jackets
Slip fitted Nehru jackets available with the men's Nehru jacket supplier is a blend of contemporary and ethnic style. Fitted Nehru jackets are also one of the most versatile types that you can flaunt at every occasion, inclusive of festivals, get together, casual wear, formal wear, semi-formal wear, and small get together.


Styling Nehru Jackets


Team It Up with Jodhpurs
Honestly, nothing makes women go crazier than by looking at men dressed in Nehru Jackets with Jodhpurs. This style would make it appear that you came out of a polo match. You can choose from amongst a thousand colors to make it perfect for a casual morning affair.


Nehru Jackets with Pocket Square and Printed Buttons
Incorporate some fashionable twist by choosing a subtle Nehru jacket designed with pocket squares and printed buttons. And go for a print in a color that looks contorting with the jacket color.


Go for Ombre Jackets for Some Festive Fun
The pinks and mint greens, followed by soft powder blue are the best ombre shades that you can choose. Keep the remaining look timeless by pairing it with a plain simple white kurta or shirt, and let the shading work its miracles.

So, without further ado, get in touch with a reputed Nehru jacket supplier in Kolkata and invest in some of the stylish Nehru jackets. Nehru jackets have the capability of rendering you with an effortlessly suave look.