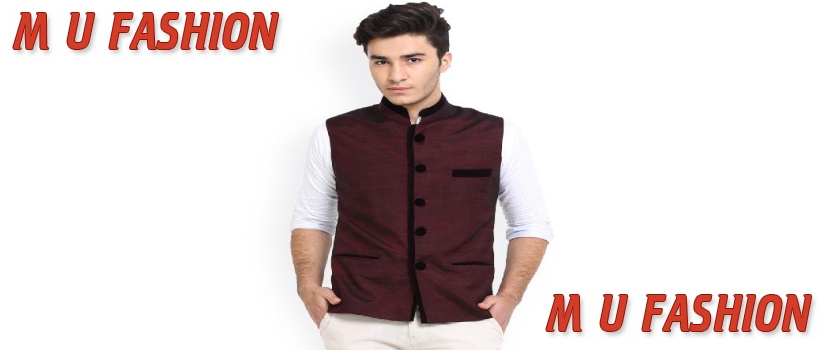 We all will agree to the fact that every fashion attire is changing and evolving with time. The modifications and the transitions in the ethnic wear is a necessity nowadays which meets the requirement of the clients and customers mainly for the people who are a snappy dresser.


Presently the ethnic clothes such as Nehru Jacket is very trendy and is one of the most chosen traditional wear. Whether you are attending a formal event, wedding or any other special gathering, you can war Nehru Jacket in every event you visit without thinking twice. But when you think of styling it, it can become a bit hard to pull off a Nehru Jacket more elegantly and stunningly.


Following is a guide for you to style your jacket in five different looks to make it look more fashionable and to embrace the trend of traditional wear.


Shirts With Nehru Jacket
These jackets are dapper and trendy when you style it with a formal shirt. We all have seen a Nehru Jacket. It is sleeveless and therefore you can go for layering without any problem. Choose a good formal shirt and wear it with a Nehru jacket, button up the jacket and roll up the sleeves of the shirt. Voila! You are ready to go. This makes it more appealing and fascination and you can wear it with jeans or denim to make it a fashion statement on any event or occasion.


Choose the best jacket from reliable and trusted mens Nehru jacket manufacturer in India and wear it on every occasion.


Kurta Pajama And Nehru Jacket
No one can deny the fact that when a Nehru Jacket is paired with a classic and traditional kurta and Pajama, it looks amazing. You get an exceptional and sophisticated look with the Kurta and Pajama. All eyes will be on you when you reach the venue. But make sure that the kurta and the Jacket have the same colour or go for vibrant and bright and buy Mens Nehru jacket West Bengal. The vibrant jackets look perfect with all styles. To complete your overall look wear a leather shoe and stylish watch.


Slacks With Nehru Jacket
For events and evening functions, we generally look for a unique and dapper style in the outfits. If you want to style your Nehru Jacket for an evening occasion here is a solution. Go for a simple and plain formal shirt and choose a bright or vibrant coloured Nehru Jacket and pair it with a slack. The Mens Jacket suppliers in India offer a plethora of colours for you to choose from. Keep in mind that the slack should be in tune to give you a more iconic appearance and stylish. To complete your look, you can also choose loafers of Navy style and get ready to make the heads turn in the event.


Trousers With Nehru Jacket
The foremost and prominent choice of every male is to pair a Nehru jacket with a pair of trousers. Some people love to wear trousers as for them these are weary and fashion statement. If you do not want to wear boring jeans or denim with your Nehru jacket, you can always go for trousers. Get a slim fit and comfortable pair of trousers that go along with the Nehru jacket and wear it.


There are a number of Mens Nehru jacket manufacture who provides you with a variety of options for you to choose from. Choose the one that you like and wear it to different occasions and events.